About Us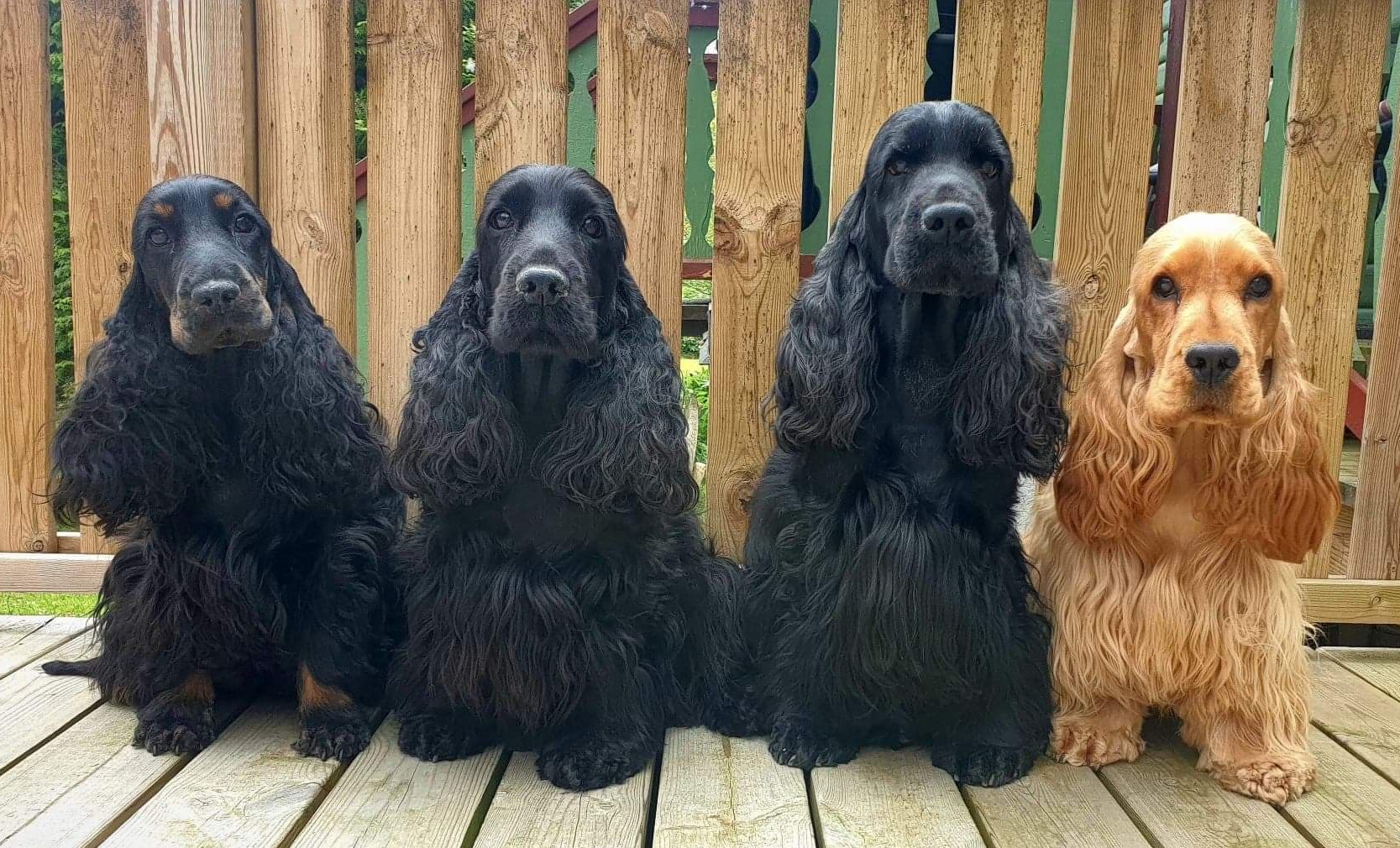 My name is Sophie Törnquist and I work with elderly care. My partner Rolf Strandberg, Roffe, and I live with our Cockers in a house in the forest. When I was eight, I got a Dachshund called Trulle. Thus started my life in dogs. He was followed by yet another Dachsie, Mandus.
In 2008 our first Cocker, Eddie, moved to us from Finland. We ended up choosing a Cocker since my daughter Carin wanted a slightly bigger dog with more coat. In addition to this, we all felt that we wanted to start going to dog shows and train agility; also, Carin wanted to learn to trim. That was how we got to know Henrik Johansson of the Choc Ice Cockers, who has proved to be a real peach in many aspects. Ann Hallgren of the Pansy Cockers also plays a big part in my life.
The Cocker is a lovely breed in every way: sociable, curious, active, easily trained, loyal etc. Thanks to its meticulousness and ... when tracking it is highly suitable for my favourite doggy activity: game tracking! Both the dogs and I love spending time out in the open; it is simply a wonderful activity!
The idea of breeding our own dogs started in the autumn of 2012. We weighted the pros against the cons, and on more than one occasion did we think the decision through before we finally got started. The first litter was born in 2014. The kennel name LINQUA'S was registered by Roffe and was an emergency solution without any connection to anything as our first application had been refused. We wanted a name that would work internationally, was easy to remember and not too long. I'm very pleased with it.
After a couple of years, I myself took over the rudder of the Linqua ship and intend to keep breeding on a small scale, aiming for beautiful, healthy, sociable and kind Cockers. To be continued...