Puppies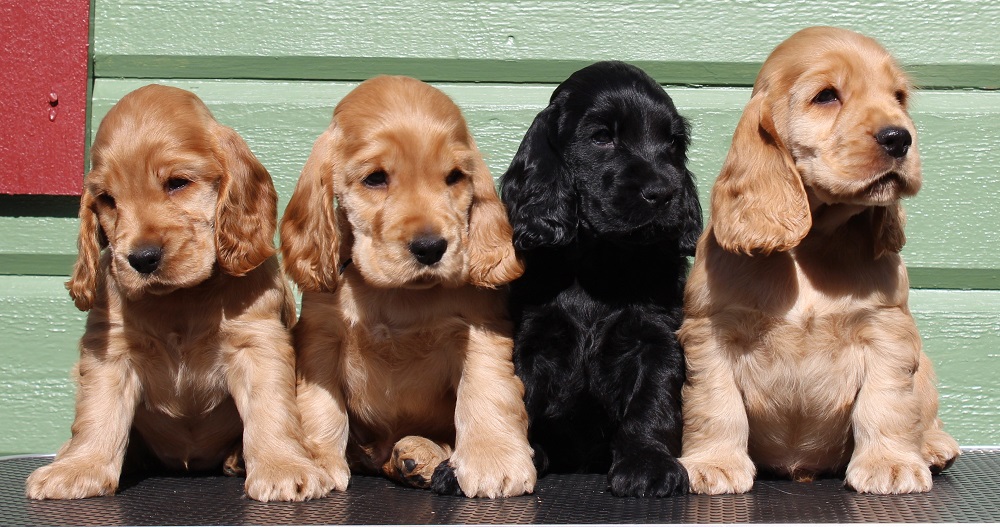 Our aim is to breed healthy puppies of excellent quality who grow up to be harmonious, sociable and kind dogs!
When contacting us about a puppy, please answer the following questions:
What are your expectations on the puppy?
Have you had a dog before? Same breed or other breed/s? Experiences?
How are you going to solve the dog's need for companionship and exercise during working hours?
What do you plan to do in terms of activating the dog's physical need for training?
Dogs need mental stimulation too, how will you solve this?
How do you live?
What is your family situation like? Age of family members?

Current
Litter No. 9: ED SHEERAN Litter
Linqua's Friend of Mine ("Kakan") has puppies by Apelhöjdens Fandango ("Petsson") born 19/4/2022. Two bitches and three dogs, all black. There are still puppies available!
Planned
Litter No. 10 is planned for spring/summer 2023.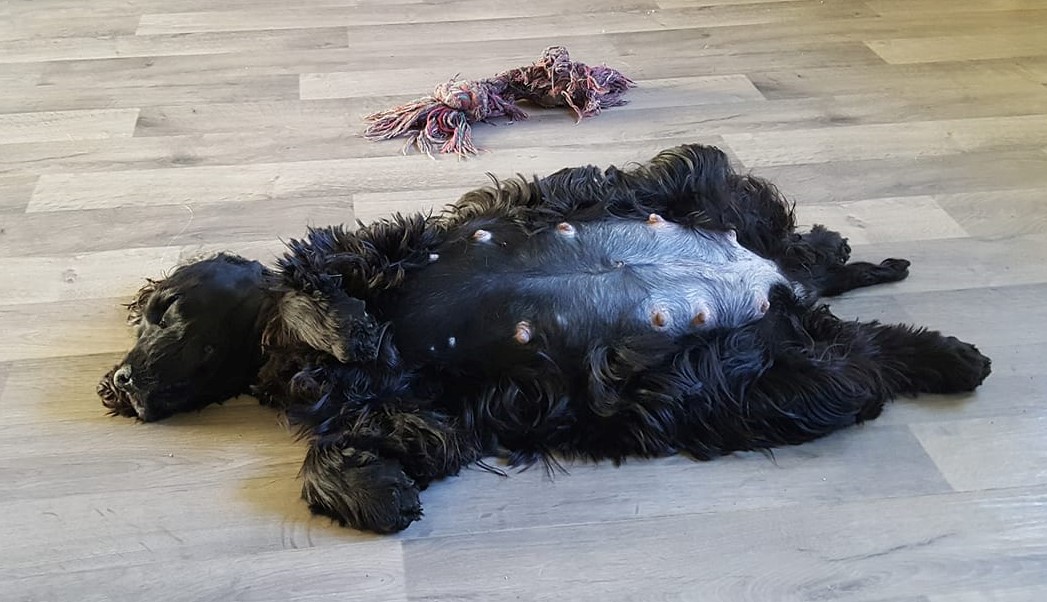 Previous Litters
| # | Born | Theme | Page | ♀ | ♂ |
| --- | --- | --- | --- | --- | --- |
| 8 | 14/2/2022 | BON JOVI | yes | 2 | 2 |
| 7 | 25/4/2021 | ELTON JOHN | yes | 1 | 4 |
| 6 | 11/6/2020 | DAVID BOWIE | yes | 5 | 4 |
| 5 | 21/5/2019 | AVICII | yes | 4 | 4 |
| 4 | 28/12/2016 | CREEDENCE CLEARWATER REVIVAL | yes | 5 | 1 |
| 3 | 13/4/2016 | JOHNNY CASH | yes | | 1 |
| 2 | 18/2/2015 | BACKSTREET BOYS | yes | 3 | 4 |
| 1 | 27/1/2014 | E-TYPE | yes | 1 | 3 |